Hello February! I have half a mind to convert these into quarterly wrap-ups but we'll see how well I can keep up with the monthly wrap-ups. I dropped the ball towards the end of last year because my life was an absolute rollercoaster but hopefully it can be more smooth-going this year.
As it is, January was sort of a mixed bag in many ways. Some days it felt like this month would never end but now that February is here I don't really know where the time went. Funny how that works, huh?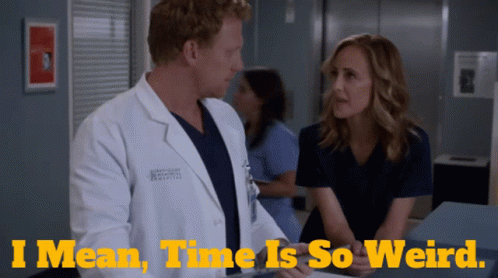 Books I Read
WHEN BREATH BECOMES AIR
Such a beautifully written book that forces you to come face to face with deeper questions and the meaning of life. I don't know how to review this, I'm just speechless. 5/5 stars
THE LITTLE PRINCE
Uhh, this was nice. Like I get what the author was trying to do through this book but it just didn't strike home. 3.5/5 stars
THE STARLESS SEA
I wanna throw this book in the starless sea. It was such a waste of time. I did a whole rant on Instagram but basically, there's no plot, it's just vibes and most characters aren't well-developed. A lot of reader pandering and not worth my time in the end. 2/5 stars
OUR STOP
Oh my gosh, this was so adorable! Absolutely loved the romance and slow burn and for once I didn't even mind the miscommunication? The whole missed connections, literally and thematically was wonderfully written 4.5/5 stars
WE COULD BE HEROES
This one just didn't hit me that hard. Great characters, banter and friendship but I was kind of bored by the time the plot actually picked up. Plus I have really high expectations from Mike Chen. But if superhero stuff is your jam you should give this a shot. 3.5/5 stars
DAURA
This was a beautiful and atmospheric read but left me wanting for so much more. I'm not sure how to explain why I only liked Daura and didn't love it. Maybe I'm not as used to non-plot-centric stories. 3/5 stars
Books Hauled
IRON WIDOW
This book is on my 12 friends 12 books challenge and I saw it in a bookstore marked for a decent price so I had no option but to buy it. I've only heard good reviews about it so I'm really excited to get reading.
THE LIES WE TELL
This was such a steal deal! I haven't actually read anything published by Katie Zhao since How We Fall Apart is so fucking expensive everywhere so I was quite pleased to be able to get The Lies We Tell.
THE VAULT OF VISHNU
I love Ashwin Sanghi's historical fiction books. They're kind of like Dan Brown books – you need to prepare yourself before diving in and paying attention but it's all worth it. I've been collecting his books even though I haven't been able to read all of them yet and this was the only one I was missing. Plus it was a signed edition!
Everything I Binge-Watched
MILI
This was an interesting movie about a girl stuck in a freezer for one night and I think all the actors were superb. But I had to watch it on 1.5x so I really think this could have been a short movie. 3.5/5
THE CIRCLE S5
Every time a new season comes out I trash-watch it and this one was quite fun and entertaining, especially since they brought back a contestant from season one. 3.5/5
BHOOL BHULAIYA 2
Uhhhh what even was this movie? I want Bhool Bhulaiya one back, thank you very much. This movie was just trying too hard and put in tons of plot twists to try and make us believe it's good but nah, I saw through it. 3/5
MONICA, O MY DARLING
This was an interesting mystery thriller I guess, but I saw through most of the plot twists way ahead of time. The actors were certainly entertaining so I'll give them that. 3.5/5
WEDNESDAY
I finally got around to watching this show and it was SO entertaining! The pace was perfect, the characters were wonderful and I just couldn't stop watching. Did I predict the killer? Sorta yeah but I guess this is a me problem at this point, lol. Definitely looking forward to the next season 🙂 4.5/5
NAILED IT: HALLOWEEN EDITION
I absolutely love this show, Nicole Byers is the best entertainment ever and to top it off the cakes were truly atrocious and hilarious. I just wish there had been more episodes. 4/5
DERRY GIRLS S3
Gosh, I had been trying to finish this show for a while now and this last season was as wonderful and beautiful as it could have been. They did put a surprising amount of emotional elements this time around which I adored. I mean coupled with the ever-entertaining main cast, this show will forever have a place in my heart. 5/5
JUST LIKE HEAVEN
This was such a funny and entertaining rom-com! I feel like these days rom-coms are just trying too hard and not hitting the mark. It has been ages since I laughed out loud at a rom-com and this was truly one of the funniest ones I've seen. And I mean who doesn't love seeing Mark Ruffalo and Reese Witherspoon? 4/5
Life Updates
Okay, I wanna keep this segment short because well, firstly there's not much to say.
I sort of struggle with how much to talk about my personal life on here but I think in my hiatus update I mentioned I was dealing with a loss. I lost my grandfather whom I was quite close to and most of January was the holidays so I spent time taking care of my grandfather and just dealing with family stuff I guess. I did get some reading done but nothing more than that. My social life at home is always limited but I did get the chance to visit a friend at a bookstore and step out for lunch 🙂
And then my university reopened. I'm finally in the last semester of my last year and I plan on making the most of it and taking it light in terms of academics. I talked more about this in my post My Last Semester at University? Updates and Future Plans so I won't dive into that here. But the plan has mostly been working? I've got enough time for myself so that I can sit in the sun and read or play Genshin and just spend time with friends. I also went out and met some lovely bookstagram people at an event at Kunzum bookstore and it was the most fun I've had in a while. Who knew meeting new people can be fun?
I've also been cooking a bit more since I'm sick and tired of the mess food. It's very basic stuff and more veggie-focused since I find a lack of that in the mess here. I mean I might as well add some pictures.
(side note: I've finally figured out the gallery option in wp and oh my god it's so much easier!)
Yeah, apart from that I'm working on a new WIP, sort of a time loop thing which might end up being a novella length I guess. There's a group of people over at discord who are writing throughout February and March so I decided to join them in trying to finish a first draft of this. All the planning is done, I just need to get started. Except of course the day I decided to start I was assigned an essay to write in two days.
Anyway… that was my January. I've been trying to get this post out for the past five days but like I said, that damned essay took up all my time. But that's it for now, see you all next month 🙂
How was your January like?
Have you read any books that I talked about? Are you planning to?
I'm not one for new year's resolutions but do you have any? And if so how are they going?